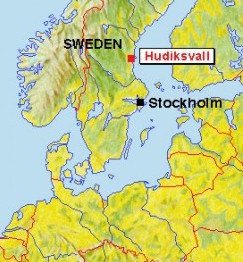 NOAQ Flood Protection AB is a Swedish company, developing and selling flood protection products on the global market. There is a big need for more efficient and faster protection than sandbags and earthen levees, and with the changes in climate the need will increase even further in the years to come.
Our main products are the NOAQ Boxwall and the NOAQ Tubewall, self-anchoring mobile flood barriers that are easy to use and fast to deploy. They are developed by ourselves and are manufactured in Sweden and Denmark, and are available in 40 countries with more being added over time.
The NOAQ Flood Fighting System also include other products, with more on their way. The ultimate goal is to provide a complete system of flood protection products for all kinds of situations.
We are located in Näsviken, on the scenic Dellen lakes, just outside Hudiksvall, some 300 kilometers north of Stockholm. The easiest way to get here is to go by fast train from Stockholm or from Arlanda, Stockholm's international airport. It takes just over two hours from Arlanda, and two and a half hours from Stockholm.
Welcome!