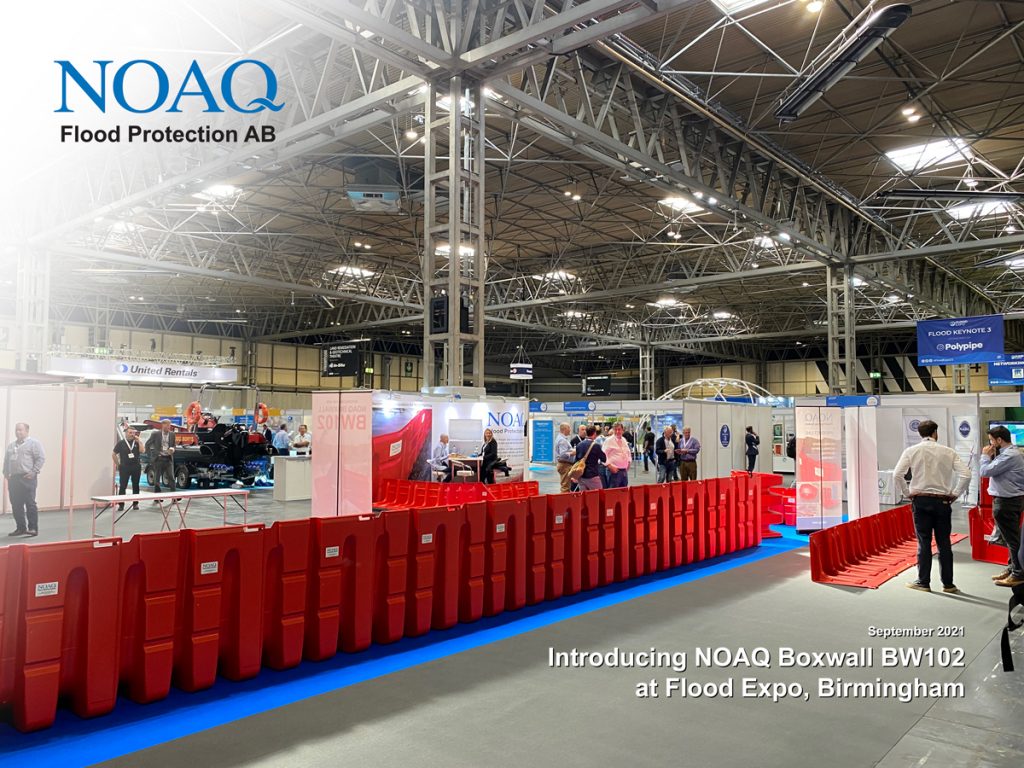 For the third time NOAQ participated in the Flood Expo in Birmingham. At last we were able to again meet distributors, customers and exhibitors in person. The interest for our flood fighting system is constantly growing, especially after the floods in Europe this summer.
A brand new 15 meter long Boxwall BW102 met the visitors in our stand, along with our classic model, the BW52, both of them developed by ourselves during the last 25 years. We received many comments about how simple it was to set up a NOAQ Boxwall. We also showed a NOAQ Boxpool – a temporary basin for collecting and containing hazardous liquids. A Boxpool is assembled by using the same boxwall components, but in a different way. With the "Spill Response Expo" in the same hall, many visitors showed a great interest in this fast and versatile technique to safely take care of all kinds of fluids.
Thank you from the NOAQ team to everyone who participated in the Flood Expo, visitors as well as exhibitors. And extra fun to meet in person with both our UK and Czech distributors.