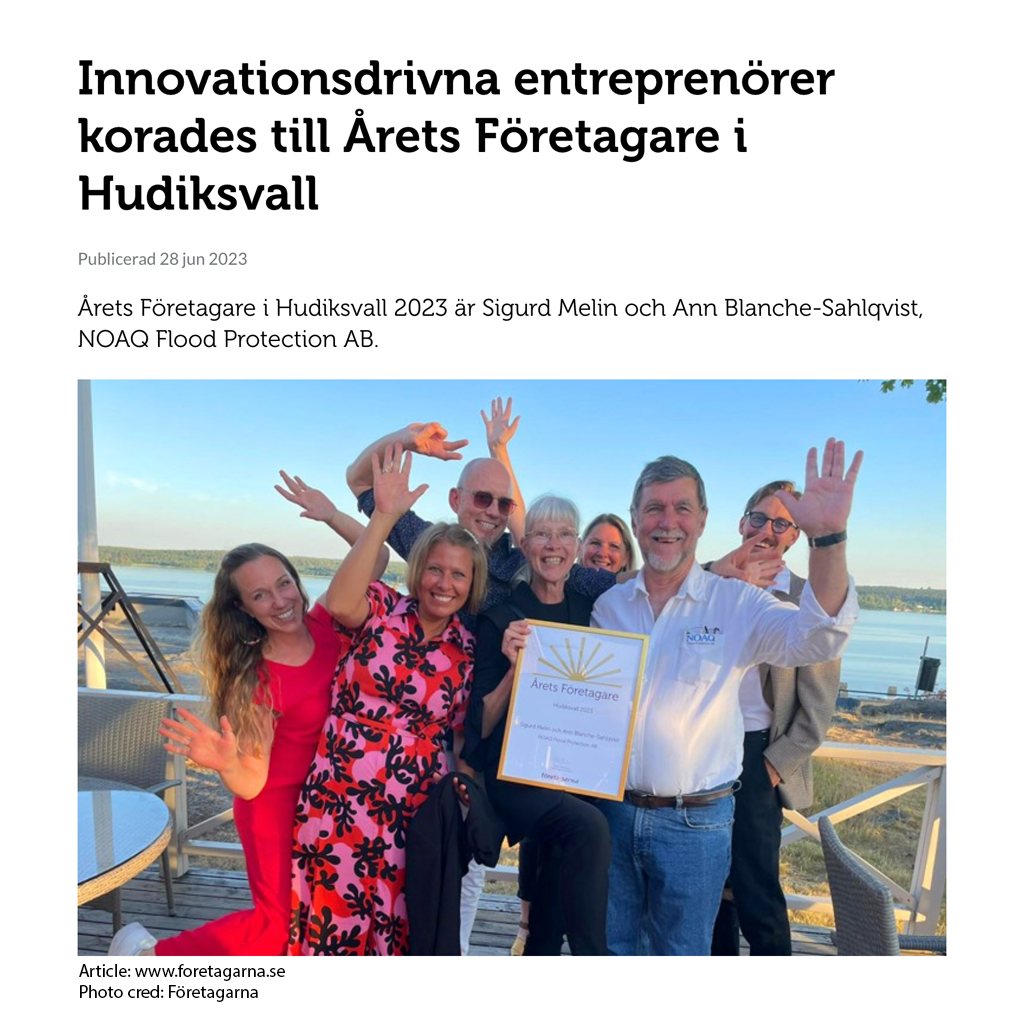 We are thrilled to have been awarded the Entrepreneur of the Year in Hudiksvall! This prestigious accolade holds great significance for us and serves as a reminder of our ongoing responsibility to remain driven, innovative, and dedicated within our field. We look forward to the future and the exciting opportunities that await us.
Thank you once again to all of you for making this journey memorable and invaluable. We take pride in what we have accomplished together and eagerly anticipate continuing to make a difference.
We aspire to be a leading force in our industry and are delighted to share our success story with you. Our passion for innovation and commitment propels us forward.
Our success story continues, and we are excited to be a trusted partner for you within our domain. We are ready to take on new challenges and strive to make an even greater impact both locally and globally.