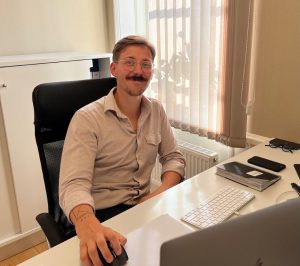 NOAQ Flood Protection AB in Näsviken, Sweden, has hired Douglas Hellström as the new sales manager. Douglas most recently came from a position as product development manager at the health-tech company MYoroface in Hudiksvall. Incidentally, Douglas grew up in Näsviken.
"NOAQ is currently on a very exciting journey that I simply felt I could not miss. I feel incredibly motivated to learn more about this interesting and growing market. 
I am now looking forward to settling into my new role and getting to know and building relationships with all the exciting NOAQ distributors spread across the globe" – says Douglas.