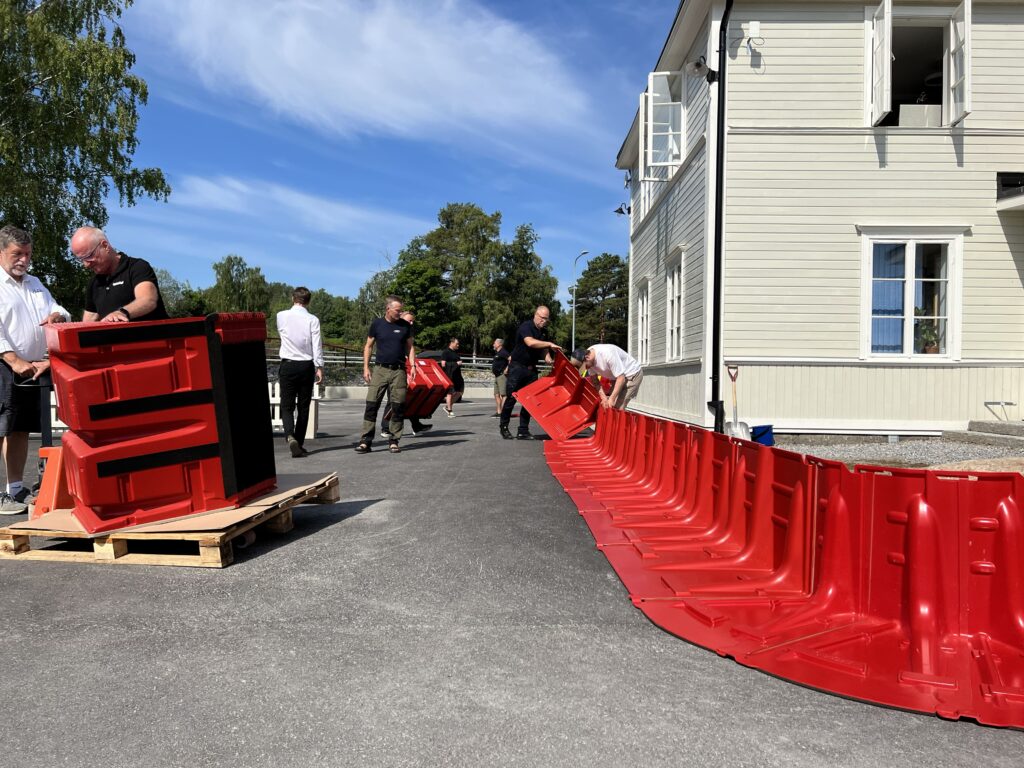 Protect your property quickly and easily with NOAQ Boxwall! Our sales representative, Hans Hellström, held a successful demonstration for a diverse group from the emergency services and contractors in Näsviken the other week.
Learn more about modern solutions for flood protection and try it out yourself! We have a network of excellent distributors around the world.
When it comes to safeguarding your property against floods, you need the right tools. Building sandbag barriers is time-consuming and inefficient, but with NOAQ Boxwall, you'll have a mobile and reusable solution. Construct flood barriers in no time when the threat of flooding looms and remove them just as quickly when the danger has passed.