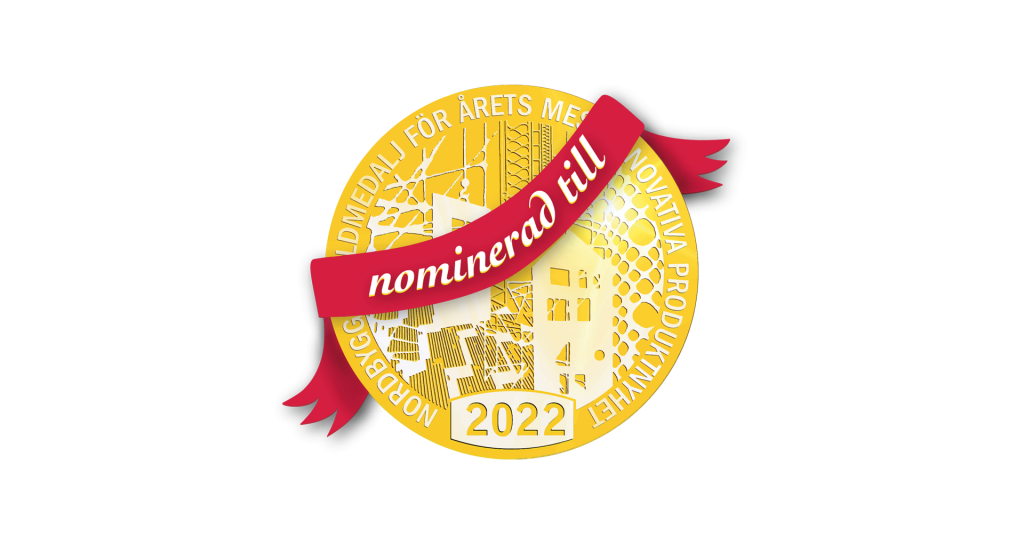 We are pleased to announce that our Boxwall BW52 and BW102 is one of 10 nominated products for the award "Nordbygg's gold medal for this year's most innovative product novelty". The nominated products have been selected from more than 100 products published in the Building Catalog's news coverage during 2021. Awards are in collaboration between Nordbygg and Svensk Byggtjänst. The winner will be chosen by a jury in mid-April, with the prize awarded on April 28 at Nordbygg Trade Fair in Stockholm. 
Nordbygg's Gold Medal for this year's most innovative product novelty was established by Nordbygg, the magazine Byggindustrin and Svensk Byggtjänst and awarded for the first time in 2010. "
Nordbygg is the Nordic region's largest meeting place for the building and construction industry and gathers visitors every other year from the building sector in Sweden, but also from the rest of Scandinavia, The Baltic states and Europe.