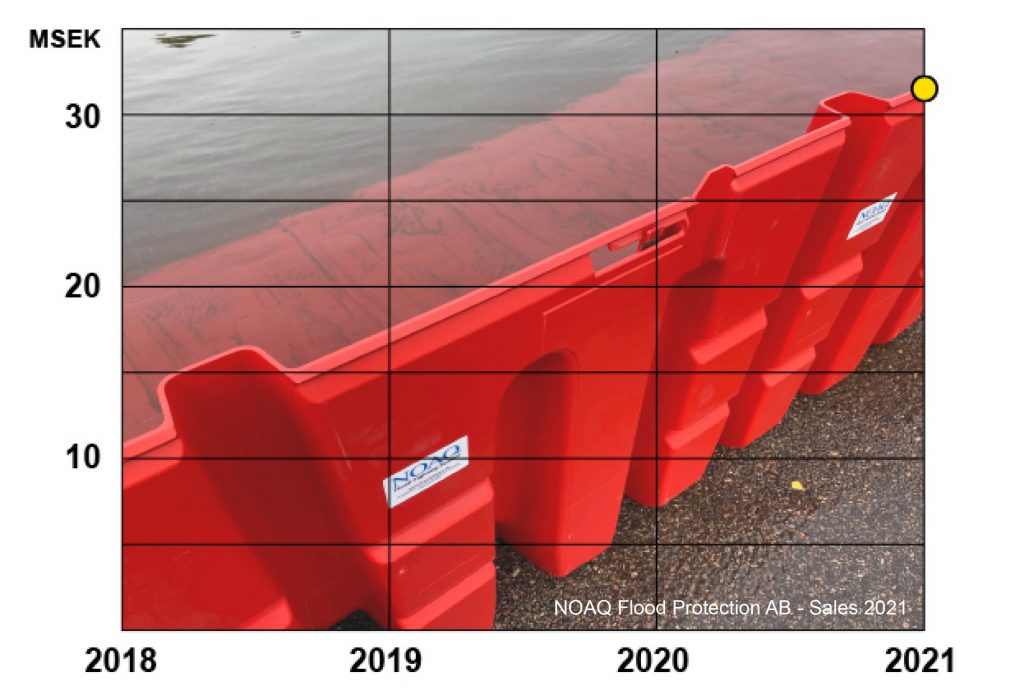 NOAQ Flood Protection AB in Näsviken has increased its sales every year, and in 2021 the company saw another record year with sales up more than 30% from 24 million SEK to over 32 million SEK.
The export share is over 95% to around 40 countries. The explanation is that other countries have so much bigger problems with floods than we have in Sweden.
"We expect that sales will continue to increase significantly in the future. It is the sandbags that dominate, and we intend to change that. When people open their eyes to NOAQ's products, no one will want to use inefficient sandbags again.
To cope with the increased sales, we hired several new employees last autumn, and we will need to recruit additional staff this year", says NOAQ's CEO Sigurd Melin.